Leather Motorcycle Jacket
Leather Motorcycle Jacket
Since the dawn of the age of motorcycling, it was apparent that something was needed to protect the exposed human body from the elements. The natural solution was leather. The leather motorcycle jacket, a style made popular by movie icons such as James Dean. It not only serves as a fashion statement, but is an essential piece of equipment to any serious biker for keeping warm, dry, and in one piece. A good leather jacket combined with leather pants would be the perfect choice.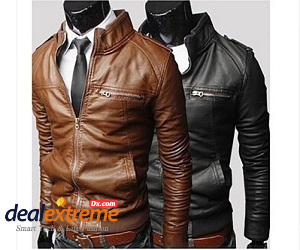 Strong leather jackets are a must for motorcyclists – and not just because to look extremely cool. In addition to keeping you warm and ventilated, they'll protect your skin better than any other material if you hit the ground. The most common material for motorcycle leather is cowhide, chosen for its strength and durability.
Tips on how to find the perfect motorcycle jacket
Find motorcycle magazines or motorcycle sites on the Web for leather jackets in your vicinity. Keep in mind that department stores, motorcycle dealerships and motorcycle parts shops tend to charge more for quality leather wear.
Get price quotes and visit the establishment that offers the most reasonable rates. Decent jackets start at around $90, while fringed, vented and stylized coats can cost up to $600. Keep in mind that a custom jacket may not be ready for months if it's from a popular shop.
Select a jacket that will keep you warm in cold winds and protect your skin from "road rash" in the event of an accident. Vented jackets allow the wind to swish in and cool you off on hot days.
Avoid jackets manufactured from poor-quality leather, which is smoothed with wax, as they will not last long. Jackets made from cowhide or water buffalo are best.
Also consider whether to buy a jacket with armor. As it is made with various combinations of close cell foam and impact absorbing polymers, these pads are typically placed in the shoulder, elbow and spine regions of the jacket. You may not feel like you need this if most of your riding is casual weekend cruising, but if you are a sport rider or daily commuter, the additional protection may well be worth paying for.
Also make sure that the jacket is of the right fit. If your jacket is too tight, you will not feel comfortable while riding and it into a pain. If it's too big, air will get trapped in your jacket while riding making you feels like you're wearing a big balloon on the highway. Having a fitted jacket will make a lot of difference, especially for sport bike riders. There's a couple of ways confirm your size.
Now that you have found the perfect biker jacket, take care of it, and it will reward you with years of wear. The typical lifetime of a heavy textile jacket will be from 3 to 6 years at the most. A well-maintained top quality leather motorcycle jacket will easily give you 10 years and more of riding pleasure!
Shop your next Gadget at DX.com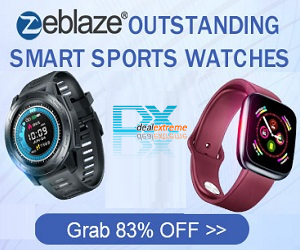 DEAL EXTREME has one of the largest and most diverse online shopping store. They have over 1000 categories of products, 210,000 items and 1000 daily additions. Visit DX.com for special deals and promotions offered only in their page.
Tags :
DX