Best Men's Scarves That Will Keep You Warm This Fall
The scarf can be a little tricky to pull off. Adding this accessory to your everyday repertoire will take extra time and a bit of patience, too. However, if you're willing to put in all the work, your dedication will pay off.  The key, then, is to find the right balance somewhere in between.
An intricately patterned wrap around your head is the preferred look of style, but if you're in the mood to feel too swerve-y, casually drape that scarf around your neck and carry on. If functionality is your primary goal, try a soft cashmere style looped and knotted securely to defend yourself from the elements, especially from people mistaking you for the person they're supposed to meet with.
This handsome scarf from GAP is made out of recycled polyester, which is perfect if you are up to save planet Earth in your little way.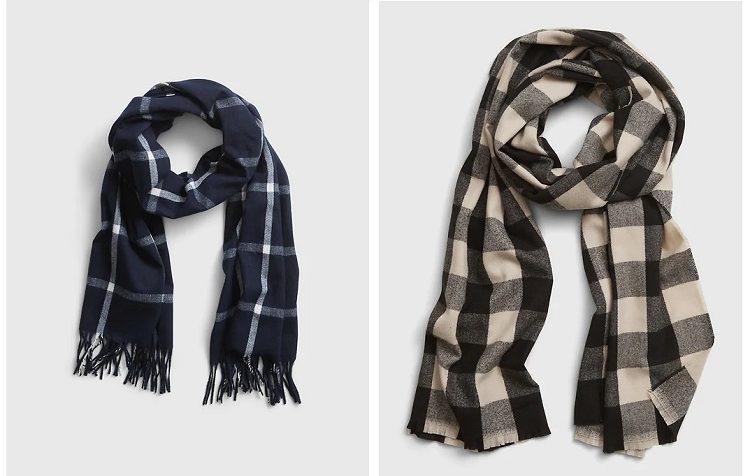 This POLARTEC® scarf from Snow Peak has been expertly designed to round out any of your favorite cold-weather outfits. Made in the mountain brand's native Japan, this classic fleece scarf is bound to achieve a streamlined silhouette that features a pocket at one end, which gives you the perfect place to stash your hat when the sun comes out.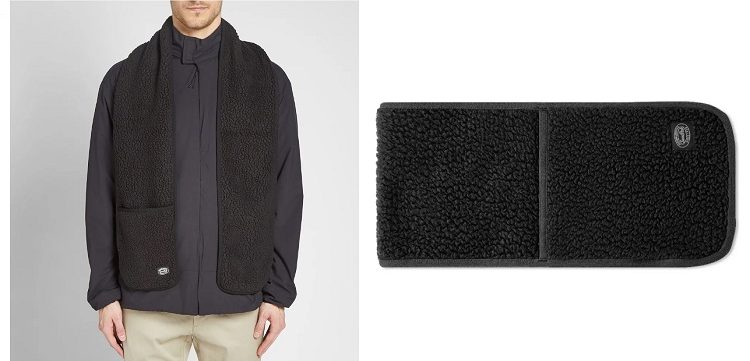 This fall, give yourself the unique softness and 100% natural cashmere scarf that you deserve. This cashmere scarf adds a unique and beautiful pop of color to your wardrobe. Plus, this poppy checked pattern will surely brighten up your fall outfits.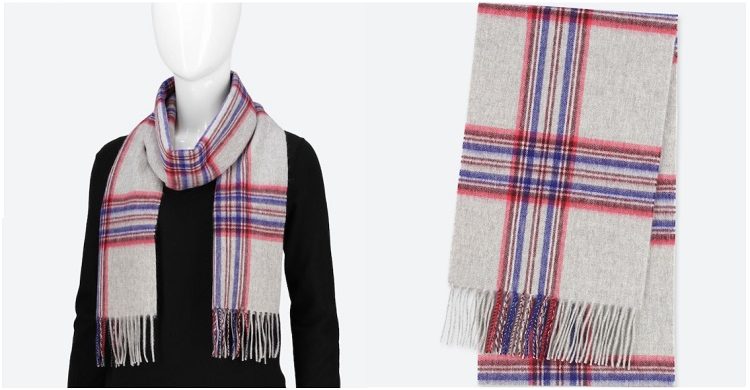 Go with indigo-dyed everything if you're in doubt about what scarf to wear. The cottony scarf from Il Bussetto is hand-dyed using natural indigo to create that cool zigzag pattern. It's completed with a knotted fringe, and it also has a nice weight, making it perfect for transitional weather.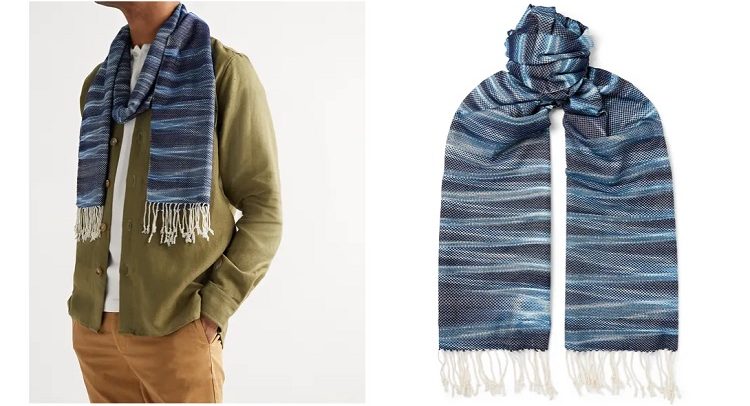 Spice things up this fall with a vintage-inspired bandana print scarf from Alex Mill. Just like the classics, this colored navy version is a jacquard-woven scarf with a cream paisley pattern. It's spun from wool that's boiled to reinforce the weave while still giving it a soft handle.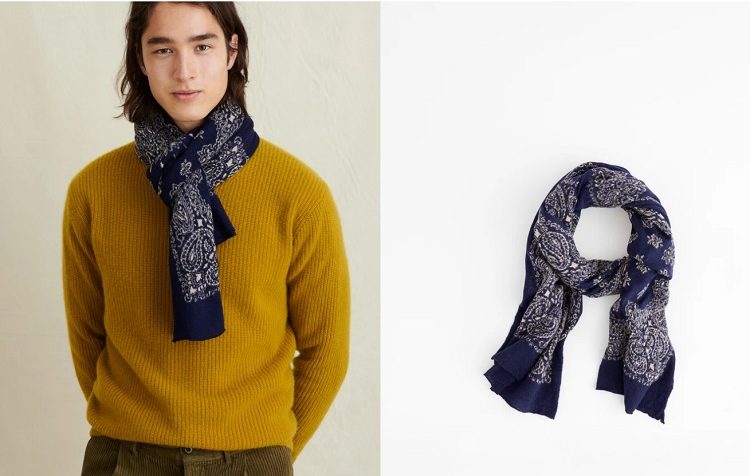 This Everlane scarf is made of a soft, graded-A cashmere style in the shade of periwinkle blue. It's simple, classic, and an excellent scarf you can use for bundling up.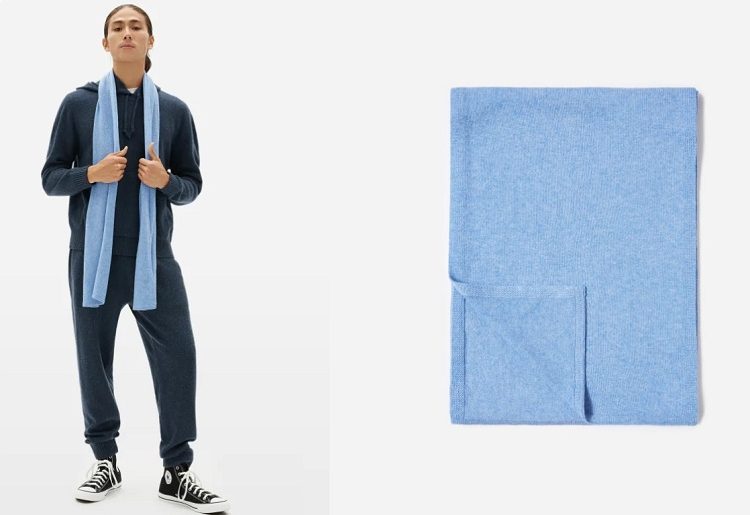 Looking for another recycled option? Look no further! The Patagonia scarf is made of a soft recycled cashmere courtesy of the sustainability-minded brand.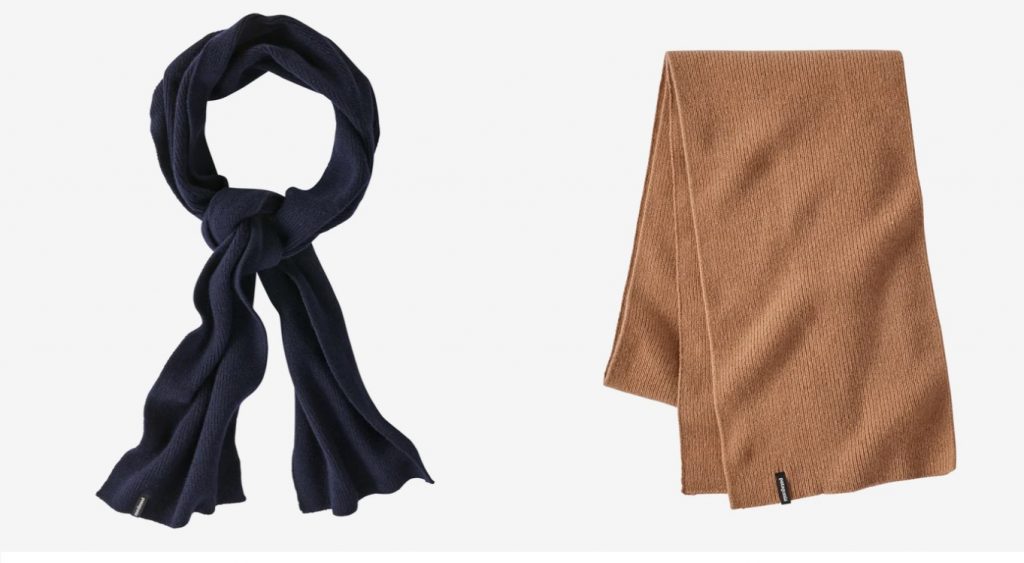 If you are a fan of the fair isle sweater, chances are, you're also going to dig that same pattern in scarf form, too. Made in the Midlands region of England, the Garbstore's English Difference Fair Isle Scarf uses both deconstructed patterns and squared-off ends for an ultra-weight scarf that will keep any man warm and cozy while properly styled up all season long.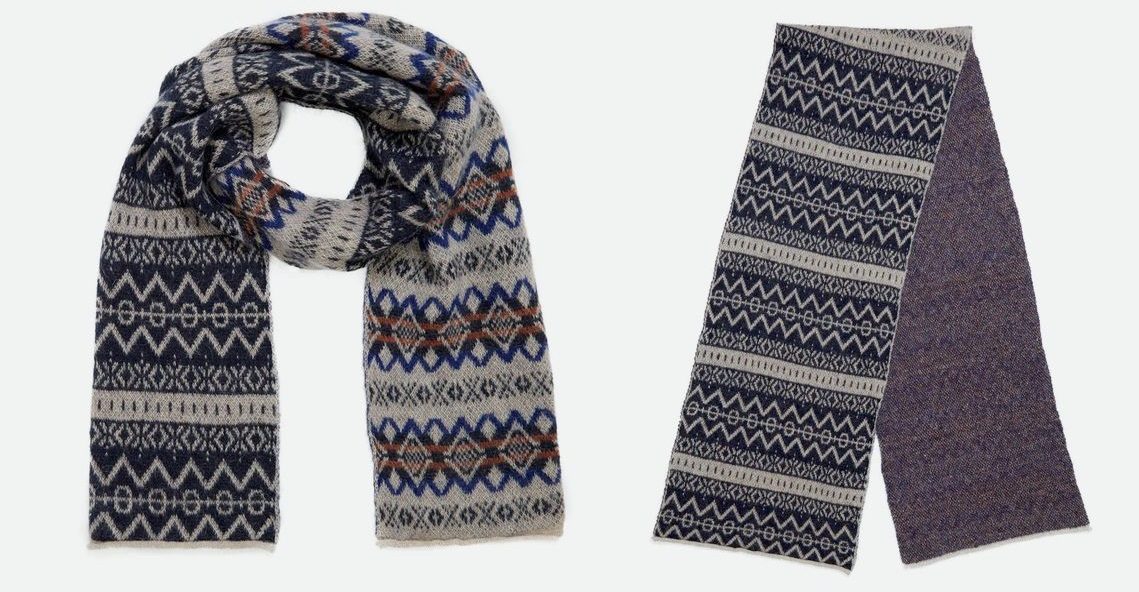 Shop Your Affordable Outdoor Gear And Clothing at OutdoorMaster.com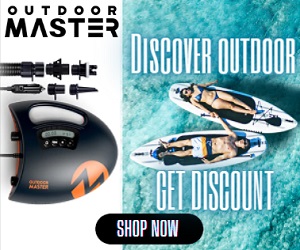 OutdoorMaster offers varieties of outdoor sports products with excellent quality, latest gear technology, and nature-oriented design to bring an enjoyable and satisfying experience for their customer. They provide diversified high-quality gears for individual outdoor sporting needs and to explore the world by experiencing different outdoor sports with maximum performance. Visit OutdoorMaster.com for the latest products, special offers and enjoy they free worldwide shipping on all orders.
Tags :
OutdoorMaster